Timely Yours - August 2010
Dear Friends,

After a long gap, monsoon has been very good all over India, though it brought miseries of floods and clouds burst. We are expecting things to change very soon as the weather would be excellent starting from September for travel. Delhi has also geared up for Common Wealth Games and we are inviting you to join us for your memorable holiday starting from 1st Sept. To share with you, you still enjoy discount till 30th Sept as the new rates will be applicable from 1st October only.
Rgds: Mike Chatterjee/ Sanjeev
Joshi

The Oberoi Vanyavilas, Ranthambhore has been ranked the best hotel in the world in Travel + Leisure's World's Best Awards 2010 readers' survey.

Four Oberoi hotels have been ranked 1st, 2nd, 3rd and 4th in Asia.

Four Oberoi hotels have been ranked amongst the first fifteen in the world.

The Oberoi Vanyavilas, Ranthambhore; The Oberoi Amarvilas, Agra; The Oberoi Rajvilas, Jaipur; and The Oberoi Udaivilas, Udaipur have been ranked 1st, 2nd, 3rd and 4th respectively in Asia.

The Oberoi Vanyavilas, The Oberoi Amarvilas, The Oberoi Rajvilas and The Oberoi Udaivilas have also been ranked 1st, 5th, 13th and 15th respectively in the world.

These awards were announced by the world's leading travel magazine brand - Travel + Leisure. The ranking is the result of a readers' poll conducted by the magazine. Travel + Leisure's World's Best Awards are amongst the most prestigious in the international travel industry as it is the readers who define excellence in travel. The readers rate their experiences and evaluate hotels across the world on the following characteristics - rooms and facilities, location, service, restaurants and food, and value.

Swissôtel opens first Indian hotel

With a portfolio of 28 hotels in 25 exciting destinations around the world, Swissôtel Hotels & Resorts welcomes the latest member to the Swissôtel family: the Swissôtel Kolkata. The new deluxe hotel is the internationally renowned Swiss hospitality chain's first foray into India, adding yet another key destination to its ever expanding global network. To commemorate the opening, Swissôtel Kolkata offers guests a welcome introductory package until the 15th of September 2010.

Strategically located in New Town, just a few minutes from Netaji Subhas Chandra Bose International Airport, the deluxe 5-star Swissôtel Kolkata will offer unrivalled convenience to guests. Charming both business and leisure travellers with the finest in Swiss hospitality, Swissôtel Kolkata will house 147 modern and elegant guest rooms and suites, four restaurants and bars and advanced business solutions in 1,561 square metres of meeting and banquet space. A rejuvenating Spa and Fitness Centre, unique rooftop swimming pool with unobstructed views of the skyline as well as 11 exclusive Executive Club rooms and suites, each boasting a private outdoor whirlpool, will offer ideal recreational distractions to relax and unwind. All this and more perfectly packaged and fully integrated with the award winning City Centre New Town mall that adjoins Swissôtel Kolkata.


First Aloft hotel opens in Chennai, second inaugurated in Bengaluru on August 1, 2010

Aloft Hotels, the mid-scale brand by Starwood Hotels and Resorts opened its first property in India, Aloft Chennai this month. The hotel has 130 rooms and offers over 5,000 square feet of meeting space and a restaurant. The second Aloft property is scheduled to open on August 1, 2010 at Bengaluru. Urbanedge Hotels, a special purpose vehicle (SPV) of Auromatrix Hotels Private Limited, plans to set up several properties of Aloft hotels in the country over the next few years.

Carlson opens its 30th hotel in India in Indore

Global hospitality company Carlson has announced the further expansion of its India portfolio with the opening of its 30th hotel in Indore. The 201-room Radisson Hotel Indore is situated in the business hub of the city. The hotel is also the 12th Radisson hotel operating in India. The Radisson Hotel Indore features a 38,000 square ft area for conferences, meetings and social gatherings, and can accommodate up to 1,000 people. Another key highlight is the extensive wellness facilities located on the hotel's landscaped roof top.

Absolute Hotel Services India to open hotel in Jodhpur in July 2011

Absolute Hotel Services India has signed a management contract with Prescon Hospitality Pvt. Ltd. to open a new hotel in Jodhpur in July 2011. The hotel will be added to an existing development which will be fully renovated and branded as U Desertscape Jodhpur.
According to the company release, with 63 rooms U Desertscape Jodhpur will be a destination resort. The overall design for the hotel will be influenced from an architectural and design view encompassing a Rajasthan and Hacienda (the Spanish word for an estate) ambience. A pool in the style of a Bundi will be typical of the features. Other facilities will include two restaurants, conference facilities, a gym and library.

In today's world where man and machine are synonyms due to fast growing technology, a holiday has become must for us to relax and rejuvenate. The tourism industry therefore has become one of the fast growing industries and is changing its dimensions every minute. We at TIME understand the changing time and demands of travelers and therefore aim to provide all our clients with an experience, which is unparalleled. TIME was established in 1998 with the sole aim of providing quality services viz a viz value for money. The Indian sub-continent being one of the most challenging destinations requires lot of expertise and dedication, therefore we at TIME ensure to provide all our Travel Partners services which not only make their clients happy but gives us a repeat value. Our motto, "The Company that cares", says it all.

If one had to describe India in just one word, it would have to be Cornucopia – a cornucopia of people, traditions, culture, climate and even topography. It is referred to as the largest democracy in the world, by virtue of the fact that it has the largest electing population among democratic countries. The echo of her heroes and her freedom fighters is felt not just in India but also all over the world. It is the land of "Ahimsa" the land of Mahatma Gandhi. India occupies its own niche in the world. The Himalayas surround it from the north acting as a wall on one side, the Thar Desert acts as a barrier towards the northwest and the rest is surrounded by the Bay of Bengal and the Arabian Sea. We at TIME welcome you to experience the arid grandeur of Rajasthani kingdoms to the exquisite serenity of Kerala – each shines with its own uniqueness. Our personalized services with an eye for your comfort at each point of your travel will truly make your trip a memorable one.
Lufthansa, SWISS and Austrian to offer 75 weekly flights from 7 Indian destinations in winter schedule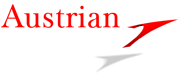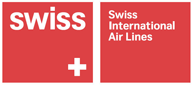 SWISS, Austrian and Lufthansa will together offer 75 weekly flights from seven Indian destinations in the upcoming winter schedule. From October 29, 2010, Lufthansa Airlines, Swiss International Airlines (SWISS) and Austrian Airlines will offer more flights from seven Indian destinations to Frankfurt, Munich, Zurich and Vienna, with a total of 75 weekly frequencies. Lufthansa will serve its Pune – Frankfurt route with four weekly frequencies, up from three currently. In addition, the carrier will deploy a larger A340-600 aircraft on its Chennai – Frankfurt route.
Jet Airways signs deal with Kenya Airways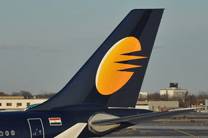 Jet Airways today announced code sharing agreement with Kenya's national carrier Kenya Airways that will enable passengers to travel on each other's flights. Jet Airways does not have a direct flight from Mumbai to Nairobi so this agreement would enable passengers to travel there on Kenya Airways flights on a Jet ticket vice versa. "Effective today, these flights are open for sale, and for travel, effective July 22,-2010," Jet Airways said in a statement.
IndiGo poised to replace Air India as third in market share
With air traffic continuing to grow at over 21 per cent in June, India's largest low-cost carrier (LCC) IndiGo is catching up to replace Air India at the third spot in terms of market share.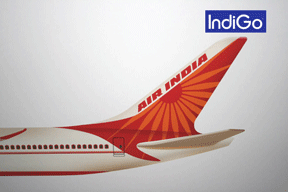 According to the data released by the Directorate General of Civil Aviation, IndiGo has increased its market share to 16.4 per cent, close to Air India's 16.9 per cent. IndiGo operates 182 daily flights to 22 destinations, with a fleet of 27 aircraft. Among the other airlines, JetLite bagged 26.5 per cent, followed by Kingfisher at 21 per cent and Air India. Among the LCCs, IndiGo is followed by SpiceJet at 13.3 per cent, Go Air at 5.8 per cent and Paramount at 0.3 per cent. The number of passengers flying in June this year increased to 4.57 million from 3.76 million in the same month last year. The airlines also performed well in terms of occupancy —IndiGo was at the top with 90.7 per cent, while Air India registered the lowest occupancy, at 77.8 per cent in the month. Air India passengers, however, had the least number of complains. The highest numbers of complaints were lodged by passengers against Jet Airways and JetLite, at 9.2 and 4 per 10,000 passengers, respectively, in June. Eight domestic airlines together received 1,617 complaints from passengers in the month, the industry average being 3.7 complaints per 10,000 passengers. IndiGo increased its market share to 16.4 per cent in June, close to Air India's 16.9 per cent.
Tourism Development
Go To Top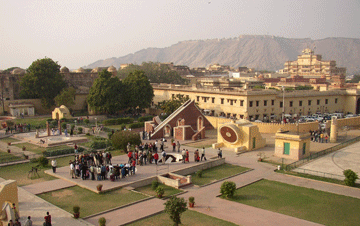 Jantar Mantar, Jaipur's celebrated astronomical observatory built in early 18th century, has been granted World Heritage status by UNESCO (United Nations Educational, Scientific and Cultural Organisation). The decision was taken during UNESCO's World Heritage Committee meeting held recently in Brasilia.
Bina Kak, Tourism Minister, Rajasthan said, "This is India's 28th and Rajasthan's second site (after Keoladev National Park) which has been given this status and it is a matter of pride for us and for nation as well."
The ancient observatory, built by the Maharaja Jai Singh II at his then new capital of Jaipur between 1727 and 1734, was among the seven sites in the world which have been added to UNESCO's World Heritage list this year.
Buddhist Circuit Special Train
TOUR ITINERARY BUDDHIST SPECIAL
Day I – Departure Delhi (Delhi Safdarjung Station in the afternoon) for Gaya.
Day II - Arrive Gaya in the morning. Visit Bodhgaya. Over night stay at the hotel.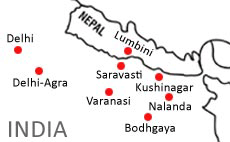 Day III - Visit Rajgir & Nalanda. Departure for Varanasi in the evening.
Day IV - Arrive Varanasi in the morning. Visit Sarnath. Visit the Ganges for the evening Aarti. Departure for Gorakhpur in the evening.
Day V/VI - Arrive Gorakhpur in the morning. Visit Kushinagar/Lumbini. Overnight stay at hotel. Breakfast at hotel, Sightseeing.
Lunch at hotel. Return to Gorakhpur. Departure for Gonda.
Day VII - Arrive Gonda in the morning. Visit Sravasti. Departure Gonda for Agra in the evening.
Day VIII - Arrive Agra in the morning. Visit Taj Mahal. Departure for Delhi in the afternoon.
Arrive Delhi (Delhi Safdarjung Railway Station) in the evening.
TOUR DATES (Commencement from Delhi)
SEP 2010 25th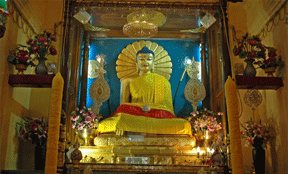 OCT 2010 16th & 30th
NOV 2010 13th & 27th
DEC 2010 11th & 25th
JAN 2011 8th & 22nd
FEB 2011 12th & 26th
MAR 2011 12th & 26th
Salient Features of buddhist circuit special Tour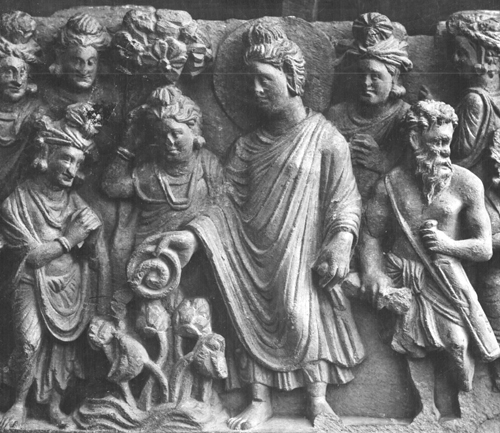 1. Exclusive Train for the Buddhist Circuit Tour: The Buddhist Circuit Special Train is an exclusive air conditioned train for Buddhist circuit destinations and does not carry passenger other than the tourist booked with IRCTC for this special tour.
2. Security on train : Private Security Guards in each coach for constant & close watch to ensure safety of the passengers.
3. On-board Hygienic Kitchen Car Facility : The passengers can choose from an assortment of sumptuous hot meals (Veg / Non Veg), snacks and cold drinks. Packaged drinking water, tea and coffee are also available to the passengers in ample quantity.
4. On-board Clean and Hygienic Lavatories and Showers : convenience of the passengers, clean and hygienic lavatories and showers are provide.
5. Accommodation in comfortable Hotels of the Buddhist Circuit : Accommodation in comfortable hotels of the Buddhist Circuit.
6. Insurance Cover : All passengers are provided with Travel Insurance Cover for the duration of the tour.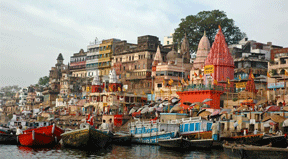 7. Medical Facility: In case of any exigency, medical support can be provided through an extensive network of Indian Railways medical facilities.
8. Language Guide :On sufficient advance information, tour guides of various languages would be provided for sizeable groups.
9. Other Assistance: Tourists are requested to obtain a proper Visa for visiting Lumbini (Nepal) before arriving in India. However, IRCTC provides assistance in obtaining Visa at the time of entry in Nepal as per extant rules.
| | |
| --- | --- |
| | |
| September 14 - 17 | PATA Travel Mart 2010, Macau |
| October 22 - 24 | TTG Incontri - Rimini |
| | |
| | |
TOURISM INDIA MANAGEMENT ENTERPRISES PVT.LTD
204 &206 MOHTA BUILDING, BHIKAJI CAMA PLACE,NEW DELHI-110066 (INDIA)
PHONE:0091-11- 26169205/06/07/08 FAX NO: 0091-11-41671251
E-MAIL:timepl@airtelmail.in& travel@del3.vsnl.net.in