Dear Partners,

Summer season was always perceived to be a low season in India, but this year due to reduced rates, we have a lot of visitors from all over the world. This month we bring to you a glimpse of the Culture and Heritage of India & Nepal through our Cultural India & Nepal itinerary.

Look forward to welcoming you in India !


Rgds: Sanjeev Joshi

Accor unveils first Pullman hotel in India


Accor unveiled its first Pullman hotel in India, the Pullman Gurgaon Central Park. Located in the National Capital Region (NCR) of Delhi, the new hotel features 285 rooms, three restaurants – Senses, LA Riviera and Pondichery; two bars – Citrique and Tiki Pool Bar; a spa – Mandara Spa, a saloon – Rod Anker Hair Saloon, a fitness centre, and indoor and outdoor venues for conference and meeting facilities. LA Riviera, Rod Anker Hair Saloon and Mandara Spa will be operational by mid-June 2012.


Accor opens India's fifth Novotel hotel, the Novotel Bengaluru Techpark

Novotel, Accor's upper mid-scale brand, recently opened its first property in Bengaluru. The 215-room Novotel Bengaluru Techpark shares the same site with ibis Bengaluru Techpark which opened in November 2011. This is the fifth Novotel hotel in India.






Sarovar Hotels opens luxury resort Vasundhara Sarovar Premiere in Alappuzha

Sarovar Hotels & Resorts has announced the opening of a luxury resort, Vasundhara Sarovar Premiere, at Vayalar in Alappuzha, Kerala. The property, set up at an investment of Rs 70 crore, is owned by the Kerala-based Vasu Coco Resorts Pvt Ltd. Spread over seven acres on the banks of Vembanad backwaters, the five-star resort offers 60 lake facing rooms, including floating cottages and heritage villas. The resort also has a two-bedroom luxury houseboat with a private jacuzzi on the upper deck.

The dining options at the resort an include all-day dining restaurant and a seafood speciality restaurant Chemmeen. The resort also offers a poolside café and a bar. The banquet facilities can host events for up to 250 guests and conferences for up to 120 guests. The resort has a 5,000 square feet luxury spa.



Park Plaza opens in Chandigarh

Sarovar Hotels & Resorts has opened Hotel Park Plaza in Chandigarh. The hotel offers 138 rooms and suites, along with other facilities like business centre, a spa, a gym and conferencing facility for 500 people.





In today's world where man and machine are synonyms due to fast growing technology, a holiday has become must for us to relax and rejuvenate. The tourism industry therefore has become one of the fast growing industries and is changing its dimensions every minute. We at TIME understand the changing time and demands of travelers and therefore aim to provide all our clients with an experience, which is unparalleled. TIME was established in 1998 with the sole aim of providing quality services viz a viz value for money. The Indian sub-continent being one of the most challenging destinations requires lot of expertise and dedication, therefore we at TIME ensure to provide all our Travel Partners services which not only make their clients happy but gives us a repeat value. Our motto, "The Company that cares", says it all.

If one had to describe India in just one word, it would have to be Cornucopia – a cornucopia of people, traditions, culture, climate and even topography. It is referred to as the largest democracy in the world, by virtue of the fact that it has the largest electing population among democratic countries. The echo of her heroes and her freedom fighters is felt not just in India but also all over the world. It is the land of "Ahimsa" the land of Mahatma Gandhi. India occupies its own niche in the world. The Himalayas surround it from the north acting as a wall on one side, the Thar Desert acts as a barrier towards the northwest and the rest is surrounded by the Bay of Bengal and the Arabian Sea. We at TIME welcome you to experience the arid grandeur of Rajasthani kingdoms to the exquisite serenity of Kerala – each shines with its own uniqueness. Our personalized services with an eye for your comfort at each point of your travel will truly make your trip a memorable one.
SpiceJet launches flights from Calicut to Thiruvananthapuram, Bangalore, Chennai and Hyderabad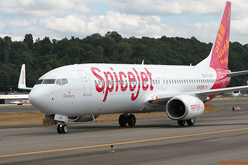 SpiceJet Ltd yesterday launched direct flights from Calicut to Chennnai, Bangalore, Thiruvananthapuram and Hyderabad. SpiceJet will be operating daily flights on the Calicut-Thiruvananthapuram, Calicut-Hyderabad and Calicut-Chennai routes while on the Calicut-Bangalore route, the airline will fly five days a week (Mondays, Wednesdays, Thursdays, Friday and Sundays). The flights from Calicut to Bangalore and Chennai began late last week while services on the Hyderabad and Thiruvananthapuram routes will start from May 5, 2012.



Jet Airways to introduce additional daily flight between Kolkata and Bangkok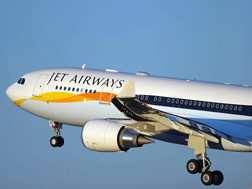 Jet Airways is set to introduce an additional Boeing 737 flight between Kolkata and Bangkok from May 10, 2012. This is the second daily frequency to be introduced on this route to cater to the enhanced demand with the oncoming holiday season. The new daytime service, will compliment the earlier late night flight already operational from Kolkata to Bangkok.

As per a release, flight 9W 72 will leave Kolkata at 1100 hrs and arrive Bangkok at 1510 hrs. On the return leg, 9W 71 will depart Bangkok at 1600 hrs and arrive Kolkata at 1705 hrs, providing onward connections to other destinations on the airline's network.


GoAir starts Chennai operations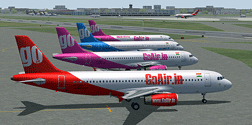 GoAir started operations from the south Indian city of Chennai from 1 May. The airline will introduce double daily round trip services between Chennai – Mumbai, a daily flight between Chennai and Pune and five weekly frequencies between Chennai and Port Blair.



Tourism Development
Go To Top
'Dabba' project to give tourists taste of Indian cuisine

The flavour of India captured through its food is the next big idea in tourism, with the local Indian 'dabba' going glam, under a project that seeks to showcase the variety in the country's cuisine as well as attract tourists.

The "Incredible Tiffin" project by the Cuisine India Society launched here recently provides a tiffin packaged with local food for people outside the country, to help them get an idea of the choices of food available in India.

The project is part of the Tourism Ministry's popular "Incredible India" campaign that was launched initially to attract more foreign tourists and has now successfully established India as a high-end tourist destination.

"Food has much more pleasure, joy and happiness attached to it rather than any other art form. Indian cuisine reflects spirit of India. When we have such wide varieties of exquisite cuisines to offer then why not let our tourists nurture a life long passion for Indian food," says Anil Rajput, Senior Vice President, ITC Maurya which hosted the project launch inaugurated by Tourism Minster, Subodh Kant Sahay.


Cultural and Historical India/Nepal

(9 Nights / 10 Days)


Day 1- Arrive Delhi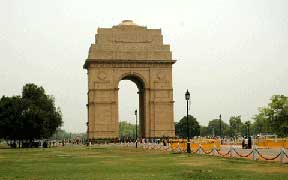 Meeting and assistance on arrival and transfer to hotel. Afternoon half day combined sightseeing tour of Old and New Delhi visiting Qutab Minar, Lakshmi Narayan Temple, Humayun's Tomb, Jama Masjid. Drive past India Gate, Secretariat and other Government Buildings and Red Fort. Overnight at the Hotel

Day 2 – Delhi/Jaipur (260 Kms)

Depart by surface and upon arrival check-in at the Hotel. Balance day at leisure. Overnight at the Hotel.

Day 3 – Jaipur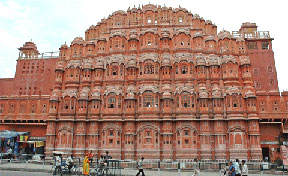 Morning half day excursion to Amber Fort visiting Jagmandir or the Hall of Mirrors, Temple of Goddess Kali etc. Ascend on elephant back a top the hill on which the fort is situated. Afternoon half day city tour visiting City Palace (famous for its armoury and clothes museum). Observatory, Hawa Mahal (Palace of Winds) and drive past Albert Hall. Overnight at the hotel.

Day 4 – Jaipur/Agra (233 Kms)

Depart by surface for Agra enroute visiting the deserted city of Fatehpur Sikri. On arrival in Agra check in at the hotel. Afternoon half day city tour of Agra visiting the world famous Taj Mahal, Agra Fort and Tomb of Itmad-ud-Daulah. Overnight at the hotel. (Taj Mahal is closed on Fridays).

Day 5 – Agra / Jhansi / Khajuraho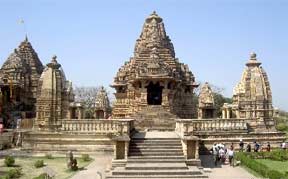 Depart by Shatabdi Express for Jhansi ex-Agra (Dep. : 0820 hrs., Arr.:1030 hrs.). Proceed to Khajuraho by surface (172 Kms), enroute visiting the Medieval Orchha. Upon arrival transfer to hotel. Rest of the day at leisure. Overnight at the Hotel.

Day 6 – Khajuraho / Varanasi

Morning half day tour of the world famous Khajuraho Temples. Afternoon depart for Varanasi by air. Transfer to hotel en-route visiting the famous Sarnath – where Buddha gave his first sermon. Overnight at the Hotel.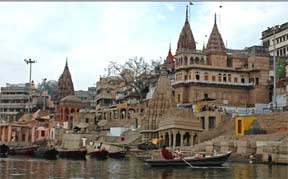 Day 7 – Varanasi / Kathmandu

Early morning boat ride on the holy river Ganges to see the bathing Ghats and the cremation sites. Later city tour of Varanasi visiting the Bharat Mata Temple, Tulsi Manas Temple, Durga Temple and drive past Benaras Hindu University. In time transfer to airport to connect flight for Kathmandu. Meeting and assistance on arrival and transfer to the hotel. Balance day free for walking through the local bazaars. Overnight at the Hotel .

Day 8 – Kathmandu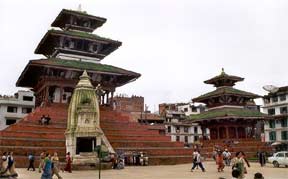 Morning half day city tour of Kathmandu visiting the Durbar Square, Hanuman Dhoka, the ancient Royal Residential Quarter and the Mahadev and Parvati Temple. Afternoon excursion to Swayambhunath and Patan – the old Newar City. Overnight at the Hotel.


Day 9 – Kathmandu

Morning half day excursion to Bhadgaon, Pashupatinath and Bodhnath. Rest of the day at leisure. Overnight at the Hotel.


Day 10 – Kathmandu / Delhi

Morning at leisure. Later in time transfer to airport to connect afternoon flight to Delhi. Assistance on arrival to connect flight for onward destination. An overnight stay can be envisaged in Delhi depending on onward flight departure at an additional cost.

| | |
| --- | --- |
| | |
| October 6 - 8 | TTG Incontri, Rimini, Italy |
| November 7 -11 | WTM - London |
| | |
TOURISM INDIA MANAGEMENT ENTERPRISES PVT.LTD
Plot No. 78, Sector - 44,Gurgaon-122002,Haryana India
Phone :0091-124-4932450 Fax :0091-124-4932499
E-MAIL: timepl@airtelmail.in
& travel@del3.vsnl.net.in